How to create a post
After you login to the admin dashboard, start here with these easy steps!
Important note about linking: when adding hyperlinks, be sure to select them to open in a new window to help with SEO, and watch the video on this page for even more details!  https://comanpub.com/linking-in-articles-procedure/

After you login, Select "posts" from the left rail and then click "add new"
You can also select the + New in the top menu bar and pull that down to Post.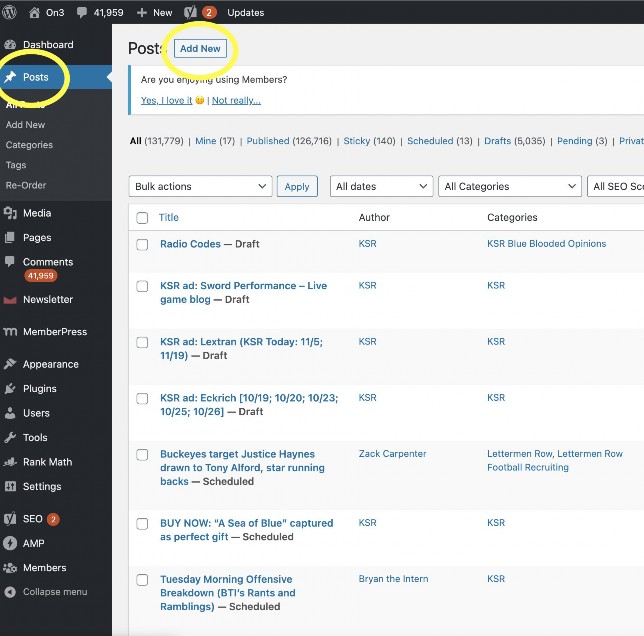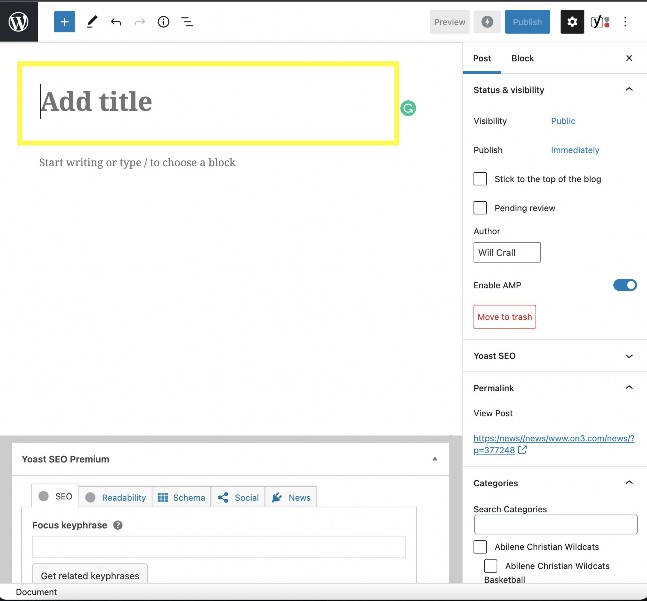 Whenever possible include program affiliation (ie. Clemson, Ohio State, Kentucky, etc.)
Use full names (ie. "Dabo Swinney, not "Swinney")
Include unique info (What is it about this story that other websites don't have)
Use descriptive, creative words
Capitalize names, first words, but then lower case

Enter body text
Free (non-premium) articles must be 450 words or more
Click "i" button in top navigation to get post stats (word count, character count, etc)
Just a friendly suggestion for everybody… Get the grammarly app or extension on your computer or web browser. It catches so many things and goes well beyond your average spell checker. The free version catches about 99% of everybody's mistakes. https://app.grammarly.com/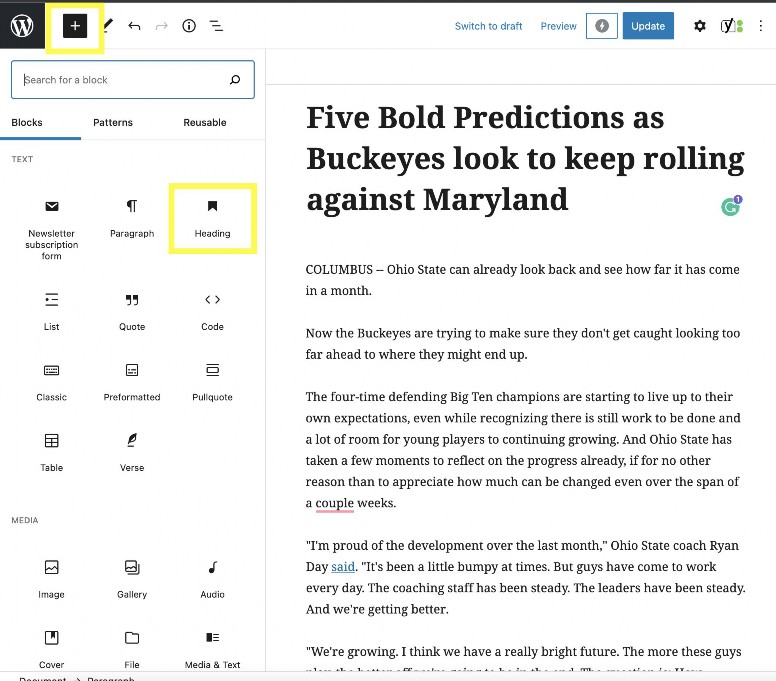 Adding Subheadings and other body elements
To add elements like subheadings, photos, YouTube embeds, Twitter embeds, etc, use "blocks".
To use "blocks" click the (+) button in the top left corner.
For this example we will add a subheading.